Recently Unitalen has helped DHC winning a trademark case, which is worth of sharing for its typical significance in determining trademark similartiy between goods and services.
Disputed Mark in Class 44 covering beauty salon:

Cited Marks 1) and 2) in Class 3 covering cosmetics:
1.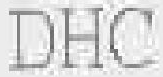 2.

DHC, owner of the cited marks, believing the disputed mark constitutes similar with the cited marks in respect of similar goods / services and infringes upon the prior business name rights of DHS and its affiliate company, applied for invalidation of the disputed mark. After receiving the TRAB decision to maintain the registration of the disputed mark, DHC initiated an administrative litigation.
After hearing, the court held that the disputed trademark and the cited marks do constitute similar marks. In addition, the services covered by the disputed mark, namely, beauty salon, manicure, barber shops, etc. in Class 44 and cosmetics products covered by citations overlap in terms of function, usage and target consumer, and constitute similar products and services. The court further affirmed that the disputed mark infringed upon the prior business name of DHC and its affiliate company, and made a ruling to revoke the TRAB decision.
Typical Significance
The court broke through the conventional standard of similar goods / services set forth by the "Guide for Similar Goods and Services", and affirmed the similarity between cosmetics products in Class 3 and beauty salon services in Class 44, by taking into consideration of the lawyer's opinions with sufficient evidences and giving attention to the public's knowledge. On the other hand, the reputation of the cited marks played a vital role in this case.